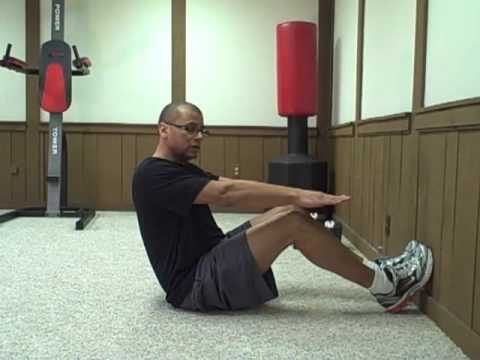 Notes: Last day of FB Body Building, today's exercises focused on chest, arms and stomach. Feeling my muscles respond to the exercise combination, it's a good kinda sore feeling.
Workout Time: 45 mins
Bodybuilding 3-Day , Workout 3
Bench Press/ Dips / Military Press / Lateral Raise / Cable Pushdown / Sit Up | Bodyweight / Negative Crunch
Exercise of the Day: Negative Crunch; ab exercise. The Negative Crunch focuses on the downward motion of the crunch, it is  a great exercise to shock your stomach muscle in a new way.
Summary of FitnessBuilder 3-Day Bodybuilding routine: I felt that the routine did a really good job of focusing on all the muscle groups and hitting them from different angles. Solid combination's that will leave you sore and feeling worked out.  Next week more core exercises and FB 10 of the hardest routines.