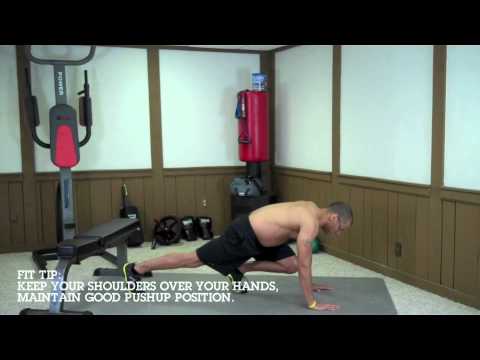 I received numerous emails asking me to share, create or find a workout that doesn't require the use of weights. Well here it is,  "The Kick Ass Bodyweight Workout".
This workout will raise your heart rate and make you sweat.
It focuses on your core and burns fat, so make sure you're in good condition to do this.  Monitoring your heart rate is important because if it's too high you could pass out or have a heart attack.  If it's too low you're not burning calories.
Check out this link for calculating your heart rate and getting the most out of your training.
http://www.mayoclinic.com/health/exercise-intensity/SM00113/NSECTIONGROUP=2
The Kick Ass Bodyweight Work is made up of eight exercises.
Some of the exercises you have seen before in the Spartacus workout.
They are just too good not to add to the routine.