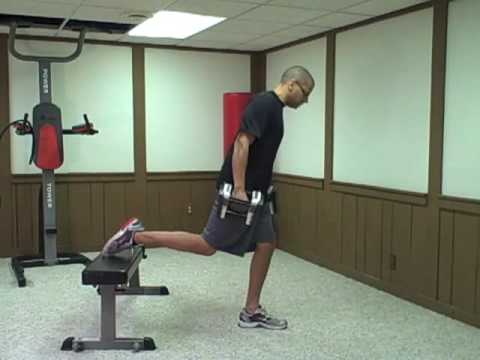 FitnessBuilder Week 12.
Notes: Final day of FB Total Body, Level 4: IntensiveWorkout. I am glad that I made it through. I was  a little sick while working out so it made exercising that much harder on me. I know I should stop when I get sick, but it makes me feel better when I do. Besides only one more day left!
Total Body, Level 4: Intensive, Workout 12
Foot Up Split Squat / Chin Up / Uni Push Up / Uni Stiff Leg Deadlift / Shrug / Crossover /Preacher Curl/ Bench Dip / Torso Rotation
Exercise of the Day: Foot up Split Squat leg exercise. Isolation is one of the key elements to building muscles and getting stronger. Foot up Split Squat sounds funny  but it's a truly great exercise. Try and discover it for yourself.
Summary  of FitnessBuilder Total Body, Level 4: Intensive, Workout: The combination of exercise will push you, get you stronger and leaner. If you want to up the difficulty a notch try resting only 30 seconds between repetitions. You'll be burning calories and shrugging off the fat. A FB must try.