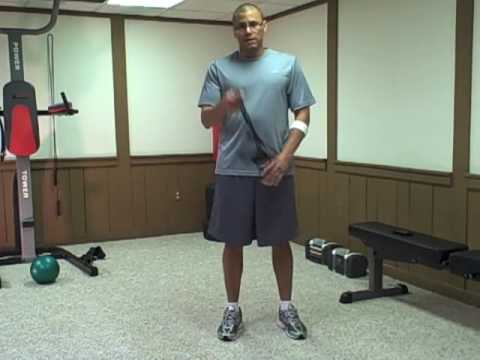 FitnessBuilder Week 3
Notes: Second day of Tubing. Tubing comes in different types of resistance, they are usually color coded to represent different levels. Resistance can vary with the size of the band, shortening the band increases the resistance.
Tubing Total Body, Level 1: Foundation, Workout 2:
Squat – Bent Over Row – Upright Row – Standing Press – Hip Extension – Twisting Crunch – Seated Curl – Side Bend – Kneeling Crunch Extension
Workout Time: 47 min 35 sec
Exercise of the Day: Upright Row. Shoulder exercise. I am impressed with the workout that I am getting with minimal equipment.
WARNING: All information on this site provided is of a general nature and is furnished only for educational/entertainment purposes only. No information is to be taken as medical or other health advice pertaining to any individual specific health or medical condition. You agree that use of this information is at your own risk.
Leave a Reply