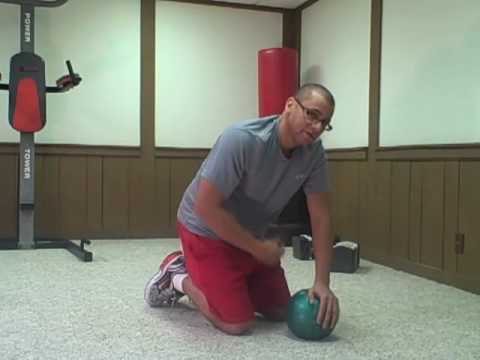 FitnessBuilder week 7.
It's amazing how fast the weeks have gone by. I have been working out for a solid month and a half and getting results. Since I started working out with FitnessBuilder I have lost a total of 8 lbs, my cardio, stamina and strength have improved. Now my next challenge is my diet. Working out is crucial to losing weight but diet plays a huge role in the get fit equation. This week I will be blogging about what I am eating.  Click here to read about how much sugar should be in your daily diet.
This week I am doing core workouts and some body building FB style.
Check out today's exercise and routine.
Workout Time: 35 min 53 sec
Crunchless Core, Workout 1
Back Squat / Bent Over Row / Push Up / Dips / Corkscrew / One Leg Front Bridge
Exercise of the Day: Push Up (Medicine Ball).
If you don't have a medicine ball get one it can help liven up your routine and put a twist on traditional exercises.
WARNING: All information on this site provided is of a general nature and is furnished only for educational/entertainment purposes only. No information is to be taken as medical or other health advice pertaining to any individual specific health or medical condition. You agree that use of this information is at your own risk.
Leave a Reply