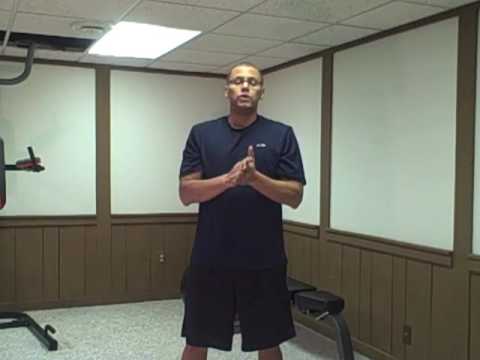 FitnessBuilder Week 8.
Notes: Ok officially I am stronger and leaner ( Thanks FB 😉 ). No I am not bragging just talking about the effects of consistently working out five times a week and trying to eat right. Trying to eat right is actually more harder for me then working out. Getting up early I can deal with, reps, heavier weights and being sore I can deal with. Staying away from food and stress is tough. Anyway I am still working out the food issues I have.
Let's talk about this week, this week I am going to be focusing on some core rountines, fat burning and just for the heck of it some harder exercises. ( Pushing myself.)
I am starting with a FitnessBuilder's Ultimate Core Workout 1 and 2.

Workout Time: 36 min 55 sec
Ultimate Core, Workout 1
Overhead Squat  / Kneeling Lo-Hi Chop / Swing / Corkscrew / Press with Rotation / Spiderman / Kneeling Lateral Raise / Alternating Bridge

Exercise of the Day: Corkscrew shoulder exercise.
This exercise will hit all your little shoulder muscles and your obliques as well.
You will learn respect the weight on this exercise, I started out with a 35lb plate thinking I could a little heavier. I realized that I need to build up to that, I started with a  25lb plate . The motion on this exercise makes it harder to hold the weight if your not used to it. Try it and hit me up with your thoughts.
WARNING: All information on this site provided is of a general nature and is furnished only for educational/entertainment purposes only. No information is to be taken as medical or other health advice pertaining to any individual specific health or medical condition. You agree that use of this information is at your own risk.
Leave a Reply