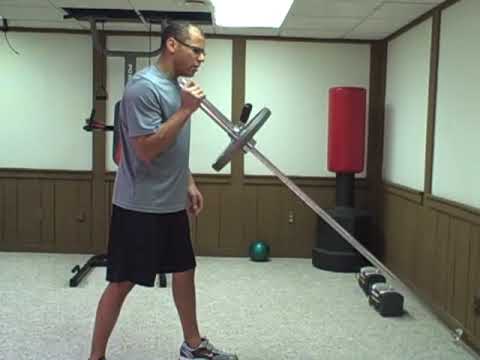 FitnessBuilder Week 9.
Notes: For the next two days I will become the World's Strongest Man, well at least work out like one.
FitnessBuilder has two workout routines that are geared to make you stronger called the World's Strongest Man.
Today's workout left me physically drained, I pushed myself by adding weight as I did sets.
Workout Time: 55 min 36 sec
World's Strongest Man, Workout 1
Deadlift / Clean & Jerk / Pull Up / Shot Putt / Row to Extension / Sled Drag / Farmer's Walk / Sandbag Squat
Exercise of the Day: The Shot Putt shoulder exercise. A interesting way to use the chest barbell  to hit your shoulder muscles, a must try.
WARNING: All information on this site provided is of a general nature and is furnished only for educational/entertainment purposes only. No information is to be taken as medical or other health advice pertaining to any individual specific health or medical condition. You agree that use of this information is at your own risk.
Leave a Reply