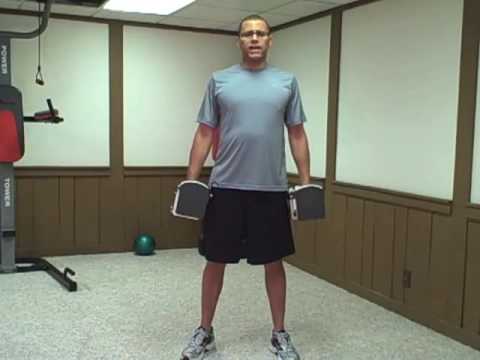 FitnessBuilder Week 9.
Notes: Day two of working my core, I am satisfied with the feeling and the results of this FB workout. The correct name of this exercise is Front to Lat Raise, I said
Front Lateral Raise in the video.
Workout Time: 1 hr 2 min
Total Body Twist, Workout 2
Sumo Deadlift /Incline Press /Iron Cross Pulldown / Push Press / Cable / Pushdown / Front to Lat Raise  / Preacher Curl
Exercise of the Day: Front to Lat Raise shoulder exercise. Double impact shoulder exercise that doesn't need heavy weight to feel the burn. A FB favorite for me, a must try.

Summary of Total Body Twist: This was a hardcore routine a five star effort and a must try.
WARNING: All information on this site provided is of a general nature and is furnished only for educational/entertainment purposes only. No information is to be taken as medical or other health advice pertaining to any individual specific health or medical condition. You agree that use of this information is at your own risk.
Leave a Reply