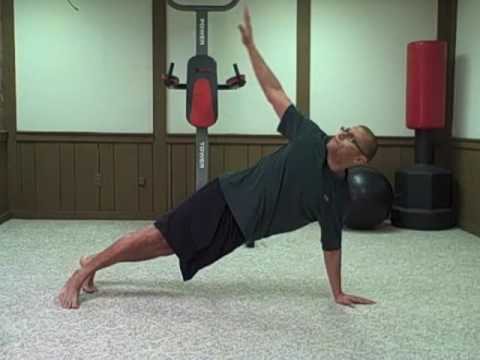 FitnessBuilder Week 10.
Notes: Woke up late today, too much going on, to get in a full hour of muscle building? FitnessBuilder has the answer for you!
The 30 Minute Circuit Workout, will leave you sucking air and feeling sore. I woke up late today and didn't have time to get in my work out. So I found one that worked for me. FitnessBuilder's workouts range from 10mins to an hour to however much time you want to workout. Life has a tendency of giving you limitations and it's good to know that there are options for them.
The 30 Minute Circuit Workout puts you through the loops hitting every muscle group with cardio in between. It's a great time saver without sacrificing a good hard workout.

Workout Time: 34 min 10 sec

30 Minute Circuit, Workout 1
Run / Back Squat | Barbell / Reciprocal Incline Press / Seated Close Row | Cables:
Overhead Press / Bicycle Crunch / Run / Anterior Lateral Step Up / Upright Row / Wide Grip Pulldown / Push Up to T / Sit Up / Run / Lunge / Reciprocal Bent Over Row / Military Press / Decline Push Up / Russian Twist / Bodyweight
Exercise of the Day: Push Up to T chest exercise. Another version of a push up that is enhanced to build muscle, great body weight exercise.
WARNING: All information on this site provided is of a general nature and is furnished only for educational/entertainment purposes only. No information is to be taken as medical or other health advice pertaining to any individual specific health or medical condition. You agree that use of this information is at your own risk.
Leave a Reply