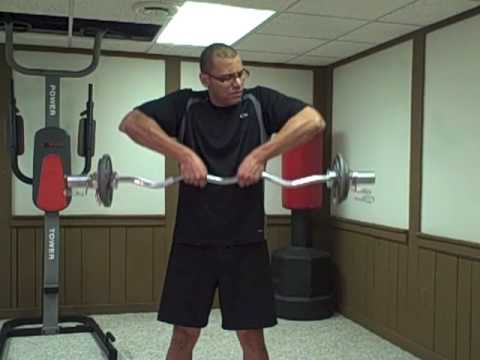 FitnessBuilder Week 11.

Notes: Pass me a metal sandwich I can feel my muscles popping out after today's workout.
Workout Time: 45 min 17 sec
Gain Muscle Mass, Workout 3
Reverse Lunge/ Twisting Bench Press / T-Bar Row / Upright Row/ Decline Power Push Up/ Recip Overhead Press /Leg Press / Cable Pushdown

Exercise of the day: Upright Row shoulder exercise. Lift a little lighter so you can get the full  range of motion, to hit the smaller shoulder muscles.

Summary of Gain Muscle Mass Workout. – After three days of this I need sleep, protein and recovery time. Gain Muscle Mass is a must try to build muscle mass it lives up to it's name. FB favorite.
WARNING: All information on this site provided is of a general nature and is furnished only for educational/entertainment purposes only. No information is to be taken as medical or other health advice pertaining to any individual specific health or medical condition. You agree that use of this information is at your own risk.
Leave a Reply