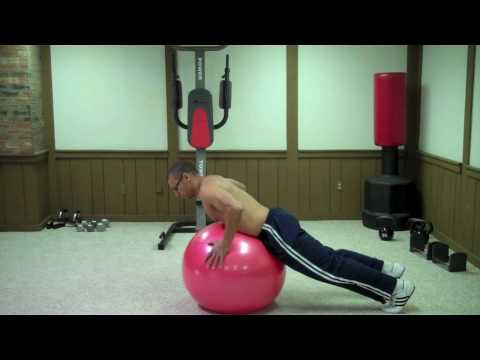 Well if I can't get the suit of kick ass armor might as well get the next best thing, the body. Robert Downey Jr.  looks shredded in the sequel to Iron Man. How did he do it? Men's Fitness brought in his secret weapon Brad Bose, Ph.d.  Brad developed a fat burning, full body and core ripping routine. I had to substitute some of the exercises due to the type of equipment I have, but the workout still does the job.
Bose says to stretch before and after training. He also says if you limit your calories between 1,600 and 2000 you will see results fast. Gotta love the science of exercise.
Here are some tips from the article.
Beginners should exercise to failure, taking the remainder of the minutes to rest.
In other words since the workout is based on time. If you can only go for 25 seconds out of a minute, use the other 35 seconds to rest.
For intermediate lifters take a minute from the two minute rest period  and perform the exercises listed below.
Block 1; Jogging in place
Block 2: Crunches
Block 3: Plank
Block 4; Jumping Jacks
Frequency:
3 times a week
Cardio of your choice for a hour on alternate days
Block 1
Jump Rope (Substitute for StairClimber ) 5 minutes
Push ups 1 minute
Bent over Rows (Substitute for cable rows) 1 minute
Dead-Bug 1 minute
Bear Crawl 1 minute
Clean & Jerk 1 minute
Block 2
Jump Rope (Substitute for StairClimber ) 5 minutes
Pull-Ups 1 minute
Kettle Bell Alternating Arm Swing 1 minute
Plank 1 minute
Side Laterals  ( Substitute for Bosu Ball Standing Side Raises) 1 minute
Walking Lunge 1 minute
Block 3
Jump Rope (Substitute for StairClimber ) 5 minutes
Hyperextension Swiss Ball ( Substitute for Gym Hyperextension Bench) 1 minute
Swiss Ball Dumbbell Chest Press 1 minute
Bird Dog 1 minute
One Foot up Split Squat ( Substitute for Gym Alternating One-Leg Press) 1 minute
Standing Long Jump 1 minute
Block 4
Jump Rope (Substitute for StairClimber ) 5 minutes
MedicineBall Uni Push Up ( Substitute for Bosu Ball Push -up) 1 minute
Swiss Ball Side Crunch 1 minute
Swiss Ball Squat 1 minute
Sumo Squat 1 minute
WARNING: All information on this site provided is of a general nature and is furnished only for educational/entertainment purposes only. No information is to be taken as medical or other health advice pertaining to any individual specific health or medical condition. You agree that use of this information is at your own risk.
One Response to "Men's Fitness Get an Iron Man Body"
Mike @ Best Roman Chair Says:
June 3rd, 2014 at 11:06 pm

This looks like a great workout that would be perfect for Crossfit. It looks like it's all about cardio and calorie burning.
Leave a Reply