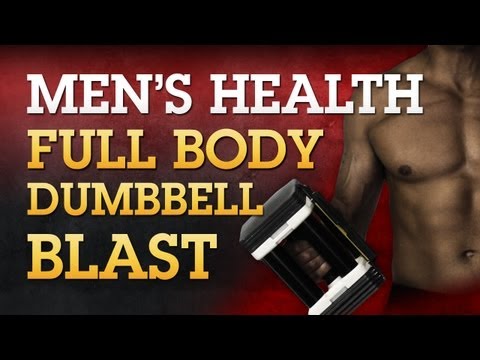 Men's Health Full Body Dumbbell Blast is easy and effective.  Lately I haven't had a lot of time to do my regular workouts.  In order to maintain what I've worked so hard to achieve I've been researching what I'm calling, short but sweat workouts.  Patrick Striet, owner of Force Fitness & Performance in Cincinnati Ohio came up with this lean mean fat burning workout.
This workout delivers and is easy to remember whether  you're at home or in the gym.  All you need are some dumbbells and a bucket of will.
Check out Patrick's gym if you live in Cincinnati.
Pages: 1 2
WARNING: All information on this site provided is of a general nature and is furnished only for educational/entertainment purposes only. No information is to be taken as medical or other health advice pertaining to any individual specific health or medical condition. You agree that use of this information is at your own risk.
Leave a Reply