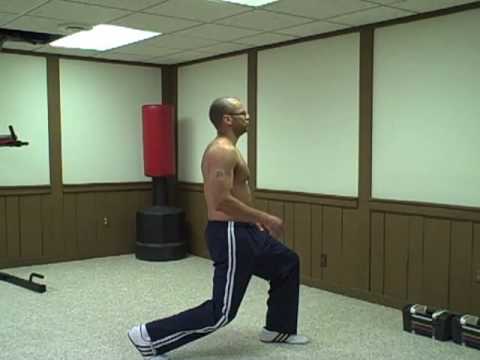 Workout developed by: Adam Campbell and Rachel Cosgrove, C.S.C.S.
This routine was developed to keep the cast of the up coming new Starz  series Spartacus: Blood and Sand in shape.
The workout is a fat burning, core tuning and high intensity circuit training. Circuit training is when you do a group of exercises one after the other resting after you have completed the all exercises in the group.
I have to give credit to Adam Campbell and Rachel Cosgrove for designing such a tough whip your a$$ back into shape workout. I have been incorporating this routine into my workout for about a week. Each time I do this routine I am pushing myself to do a minute on each exercise. That's the hook here, each of the exercises in the routine are supposed to be done for a minute. I can get through the first circuit doing a minute on each exercise, the second and third I go for reps instead. At the end of the workout I am drenched in sweat that's why I gave this workout a five star rating. My advice for anyone starting out who hasn't worked out in a while is to take slowly. A minute on each exercise is a lot. If you are just starting out go for reps instead of time on each exercise. Once you have become acclimated to the routine, then push for time. Remember you have nothing to prove to no one, except to yourself.
There are a total of ten exercises that make up the Men's Health Spartacus Workout.  You can download the whole routine plus enter to win a walk on role as a gladiator on Spartacus series.
Click here to get the routine plus find out how to enter the contest.
So I have decide to enter the contest. I would be totally blown away if I won, I will start posting pictures of my progress right away.
Also to keep track of my progress with the routine I have programmed it into my FitnessBuilder iPhone App. You can keep up with what I am doing on my Facebook and Twitter accounts. Every time I do the workout FitnessBuilder will  up date Facebook andTwitter for me.
Let's see what happens. Stay tuned for more magazine workout reviews and product reviews.
WARNING: All information on this site provided is of a general nature and is furnished only for educational/entertainment purposes only. No information is to be taken as medical or other health advice pertaining to any individual specific health or medical condition. You agree that use of this information is at your own risk.
9 Responses to "Men's Health Spartacus Workout: Review"
Leave a Reply