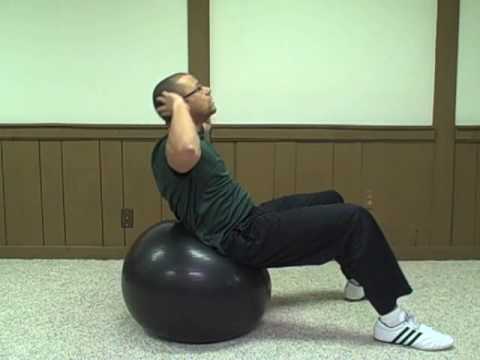 The Stomach Blast Ab Routine! Cheesey name I know 😉 These are some exercises I do three times a week to finish off a routine if I have time, to burn off a little extra fat. Perform in Circuit Training format, one exercise after the other.
STOMACH BLAST:
Shot Gun 10 Reps
Power Tower Kick Out 10 Reps
Swiss Ball Crunches 10 Reps
Two Bench Side Bridge 10 Reps
This is one circuit.
Do 3 Circuits.
60-30 Seconds of rest or no rest between circuits. If you are just starting out I would recommend resting 30 seconds between exercises and
lowering the reps to 5 reps till you build up to 10 reps.
Let me know what you think.
WARNING: All information on this site provided is of a general nature and is furnished only for educational/entertainment purposes only. No information is to be taken as medical or other health advice pertaining to any individual specific health or medical condition. You agree that use of this information is at your own risk.
2 Responses to "Stomach Blast Ab Routine"
Kenley Jones Says:
June 18th, 2010 at 7:14 am

Excellent video representation Nat. Thank you so much for sharing this. I especially love the Shot Gun. Wow, the next day, my mid section was screaming. Can't wait to do it again. I have lots of mid section to lose. One question. As a runner, I have lost weight in every area but my stomach. What gives? How can I have a flat stomach?

Mike @ BestRomanChair Says:
January 22nd, 2014 at 2:33 am

Thank you for the video demonstration. That Shot Gun was a burner and I have pretty strong core so that's saying something. I always like picking up new exercises. Thanks!
Leave a Reply